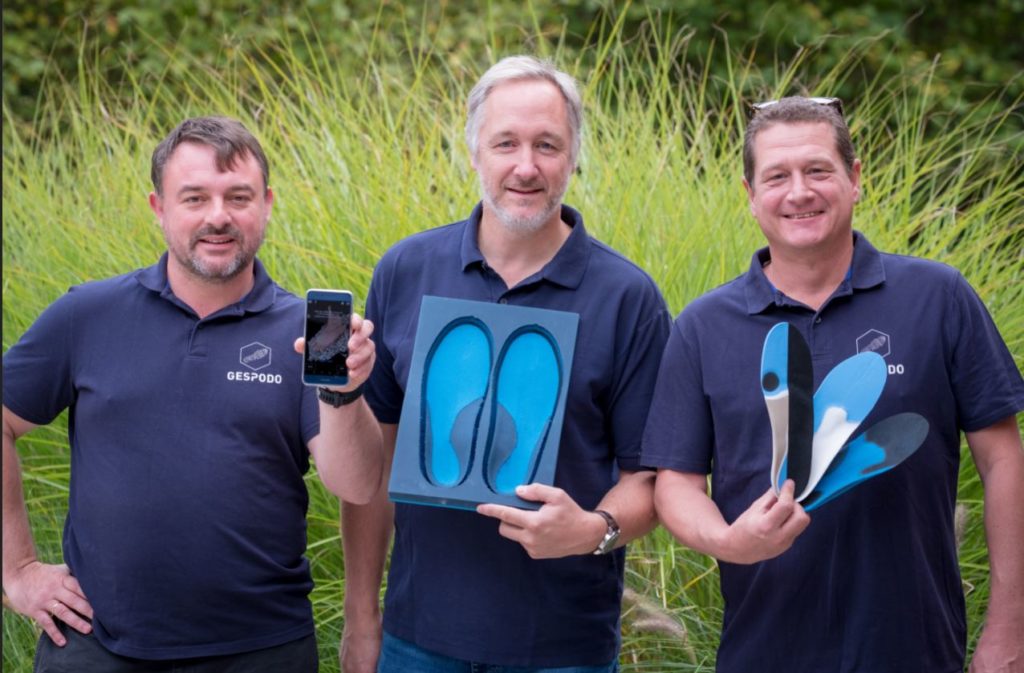 GESPODO is a global leader in 3D solutions and services empowering podiatrists, orthopedists and O&P labs to unlock the benefits of digitization of their foot orthotics operations. 
With FootSCAN3D – the world first scanner-less 3DScan app available on any mobile device purpose-built for footcare professionals, we are removing entry barriers to the adoption of a custom 3D workflow by practitioners. 
With FootCAD3D – the first Custom Orthotics 3D design software for both substractive and multiple additive manufacturing, we future proof labs operations.
With the OPen 3D Workflow powered by our white label SaaS plateform, we are offering a scalable technology architecture to accelerate O&P Labs digital transformation at their scale. 
Today, over 200 clinics, 800 practitioners are using Gespodo solutions in their daily practices. 
Today, we support Practitioners and Clinics in France, Belgium, Switzerland, Luxembourg, Israel, Caribbean, Nordics – Ready to embrace the world partnering with O&P distributors.